School News
---
Professor Al Lima Promoted to 8th Degree Black Belt
March 31, 2019
Hudson, NH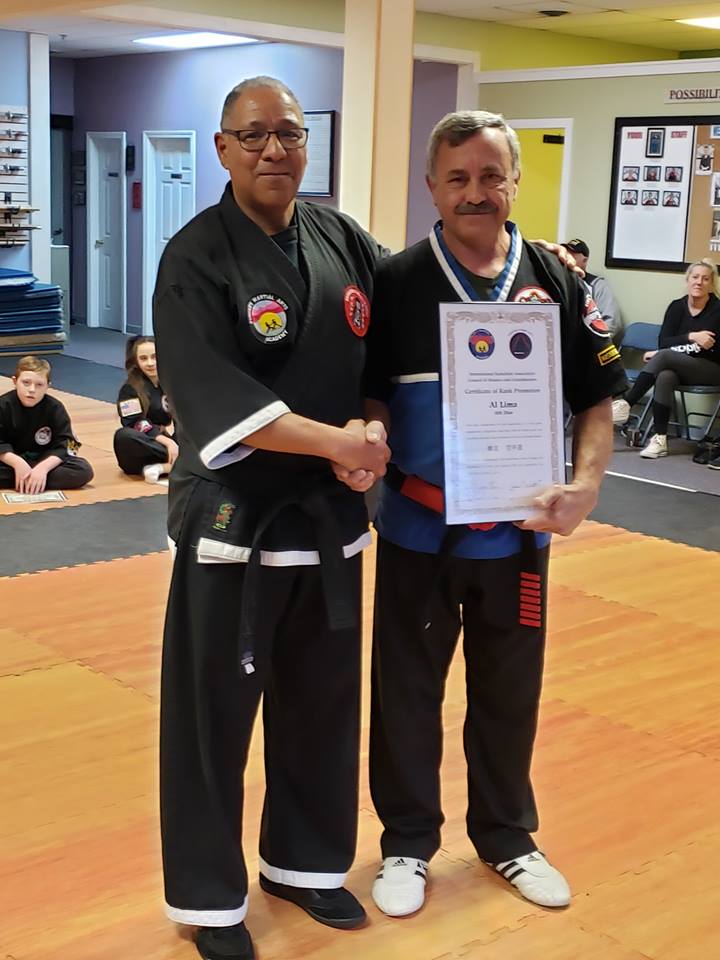 During the Annual New Hampshire Martial Arts Symposium in Manchester, NH Master Al Lima was promoted to 8th Degree Black Belt by Professor Rudy Duncan, Head of the International Kemchido Combat Association. He was also awarded the title of "Professor". Professor Lima was recognized in front of many of his peer and students for his decades of service and dedication to the martial arts.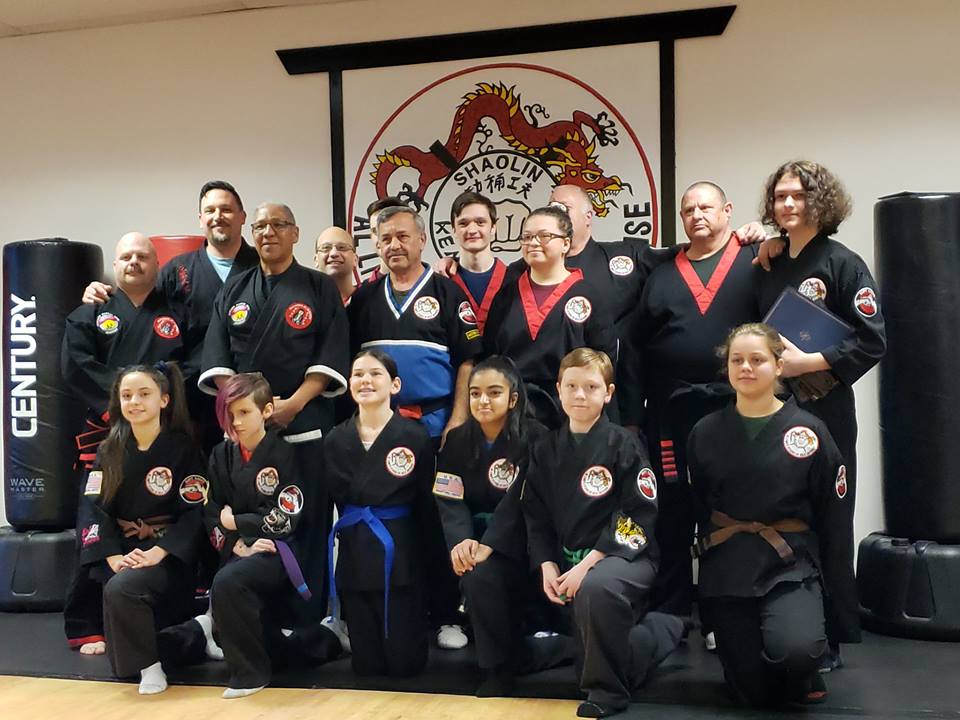 Professor Al Lima is the owner and founder of
Al Lima's Studio of Self-Defense
in 1980 in Lowell, MA and relocated to Hudson, NH in 1990. Proudly served in the United States Marine Corp. In December 2006, he was inducted into the World Martial Arts Federation's Black Belt Hall of Fame as "Kenpo Master Instructor of the Year". He also joined the
ChunJiDo International Martial Arts Organization
in 2014.
---