Duncan's Martial Arts Academy
835 W. Hiawatha Blvd.
Syracuse, NY 13204
315-431-0125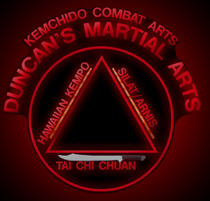 Welcome!
Duncan's Martial Arts Academy is dedicated to providing students with a solid background in the martial arts. Our mission is to give quality instruction and make a positive impact in our community. If you'd like more information about our school and class schedule, drop us an email, or visit our location. Until then peace and harmony.
Member Schools of the Duncan's Martial Arts Family

Duncan's Martial Arts is also a Member of the Karazenpo Go Shinjutsu Black Belt Society

Check out our Karazenpo Go Shinjutsu dedicated section of our website. Click here

Duncan's Martial Arts is also an affiliate of the ChunJiDo International and the North American ChunJiDo Association

For ChunJido International News & Events- Click Here
Questions about our Children's Program? Click here
Questions about our Self-Defense For Women? Click Here
New address:
835 W. Hiawatha Blvd.
Syracuse, NY 13204
NEW ANNOUNCEMENTS!
Congratulations to all the students who tested for Black Belt ranks at Duncan's Martial Arts, Dragon-Phoenix Martial Arts, Revolution Martial Fitness and Swan's Martial Arts. You all did a great job and really made us proud. We look forward to continuing your training and seeing how you grow in the martial arts.

---

Duncan's Martial Arts can now be found on Facebook as well. Like us!

---

Call us about our ALL WOMEN'S CLASS - (315) 431-0125.
Currently, this site is best viewed 1024x768 resolution.

Visitors:
Date:
Site last modified:






Copyright© 2008. Duncan's Martial Arts Academy. All rights reserved.